Brobygging
--
Type: Identity, illustration and print design.
Design by: Anny Follesøy, Petrine Prien, Hannah Sorell, Thomas Sivertsen, Lena Breitmoser, Matilda Karlsson, Mats Kåre Hope, Kristin Skaardal.
Year: 2022
In collaboration with Bærekraftige Liv and the neighborhood Møllendal, in Bergen, we have arranged a self-developed design thinking workshop and worked on developing a concept to make the area a more attractive and pleasant place to be, based on the needs of the inhabitants. This is our proposal to the residents. Both the project and our concept involve the idea of lowering the environmental footprint and increasing the quality of life. The concept was presented at a local exhibition under the auspices of the Faculty as an arena to inspire to create something together in the local area.

This project is addressing global environmental challenges through the design of local and social initiatives and actions. We were together with members of the community, developing the ideas for social design proposals to inspire the residents of Møllendal.

This is a collective project between spacial design students and visual communication students. In this project I have had the main responsibility for the visual design of the conceptual identity, font, colors and production of text and layout for flyers.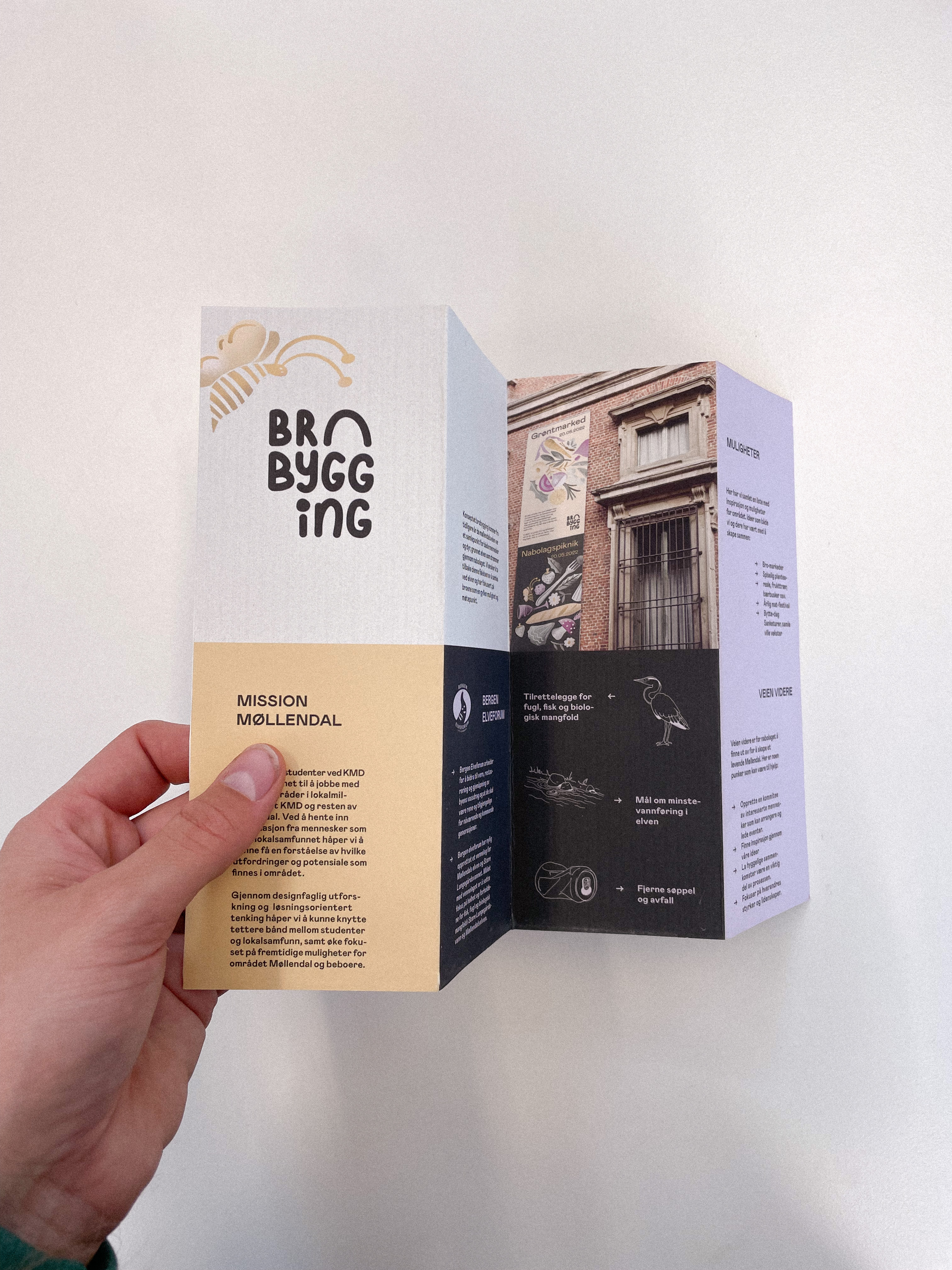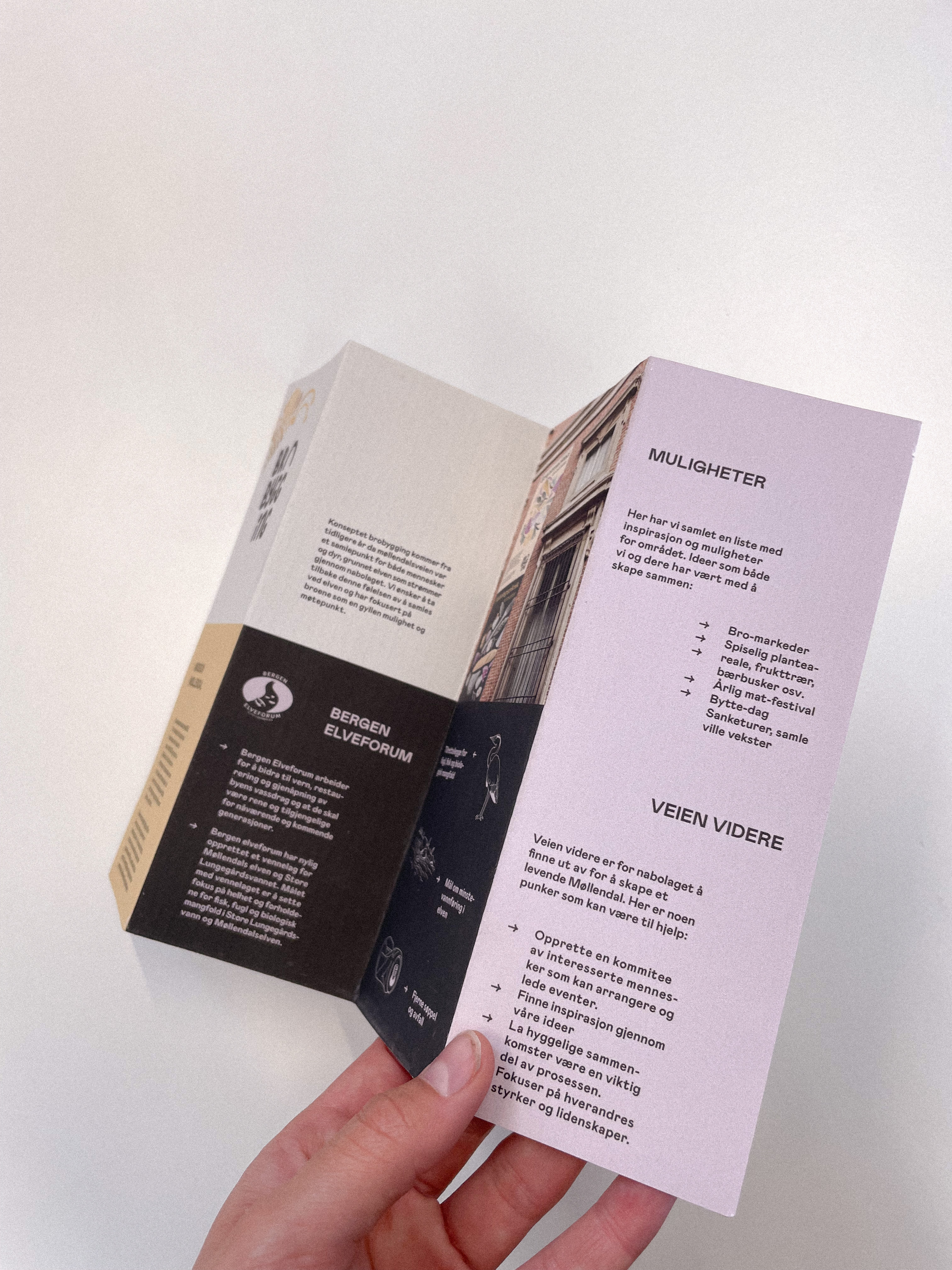 Process
--
Pictures from workshops with residents from Møllendal and Bærekraftige liv.